Monthly Meetings
CMQ meets the third Tuesday of the month at 7 p.m. (unless noted otherwise). In addition to the scheduled program, there is a brief business meeting, show and tell, and more. Meetings usually last until 9:00 p.m.
CMQ meetings are held at Ascension Lutheran Church, 1479 Morse Road, Columbus, OH 43229. (East of I-71 between Maize and Karl).  Click here for directions.
Join us at one of our monthly meetings — guests are always welcome! We hope you will join after attending two meetings.
2016 Programs
January 19 – Kid Quilts
Our program is a working session for Kid Quilts.  We will cut and assemble block kits for sew-ins later in the year.  Our pattern is the 40″ X 48″ four-patch baby quilt. Please bring:
1/2 yard (42-44″ width) of fabric for four-patches OR 2/3 yard of fabric for 8″ plain blocks (extra fabric is always welcome!)  Fabric should be baby print or baby solid (pale pink, blue, green, yellow).  If you have smaller scraps of baby fabric, feel free to bring them along.  We may be able to fit them into a color scheme.
Rotary cutter, mat, and ruler(s) of your choice
February 16 – A Walk Down Memory Lane
Members will bring their favorite quilted item (or a picture of it) and be prepared to tell why it's their favorite.
Recent program presenters and topics have included Vicki Pignatelli, Elizabeth Palmer-Spilker, Marcey Arter, a special viewing of the Ohio History Connection quilt collection, Quilt Beginnings, Sew to Speak, Red Rooster and Serendipitee quilt shop programs, and social gatherings.  We've also had programs featuring hand embroidery, buttons, and sewing history.
Quilt Shows
Kid Quilts – annual show at Northwood High Building – January 2016
Inniswood Show – annual "flora and fauna" show – January 30 – February 7, 2016
Quilt Spectacular – "Rising Stars" – biennial show of members' quilts and more – April 8-9, 2016. See our Quilt Shows page for more information.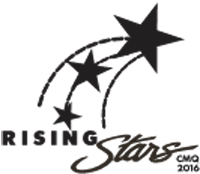 Inclement Weather
In the event of a meeting cancellation due to inclement weather, members will receive an e-mail or a phone call. Please call one of the CMQ officers if you have not been contacted and you have questions about whether the meeting is cancelled.

© Columbus Metropolitan Quilters (CMQ)